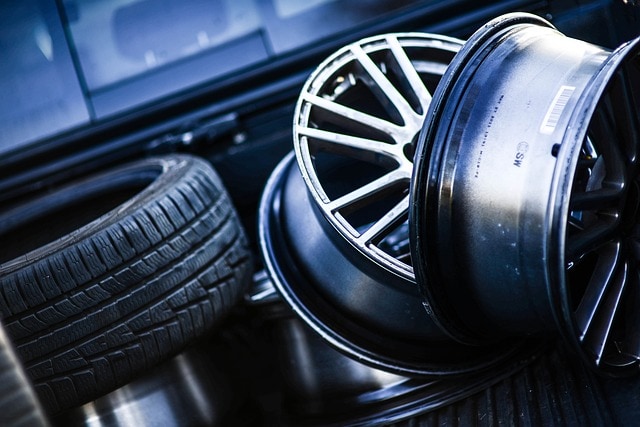 Tires are one of the most overlooked parts of your vehicle. With drivers focusing on maintaining the engine, transmission, and brakes, the tires are often forgotten when it's time to schedule service appointments.  
But your tires are more than just pieces of rubber attached to your wheels. Your vehicle relies heavily on them for seamless operation, and it's imperative to schedule regular tire services at Cavalier Ford at Chesapeake Square to ensure that your vehicle performs optimally.  
What Are Tire Services? 
Tire services are maintenance and repair tasks designed to lengthen the life of your tires and enhance their performance. These services can range from maintaining the air pressure to replacing the tires to performing wheel alignments. All of these services deliver the care your tires need to preserve your vehicle's performance. When performed regularly, tire services can protect your vehicle from wear and tear and irreparable damage. 
When Do I Need Tire Services? 
The life span of a tire depends on the following factors:  
Driving patterns
Road conditions
Weather conditions 
Because each driver is different, it's almost impossible to determine the exact time frame for when you need to get tire services. However, there are warning signs to let you know that your tires need help. Some of these include low tread depths; cracks, bulges, or blisters; and vehicle vibrations. 
When any of these signs are detected, you'll want to have a mechanic look at your vehicle to service and repair any damage to your tires. 
Where Can I Schedule My Tire Services?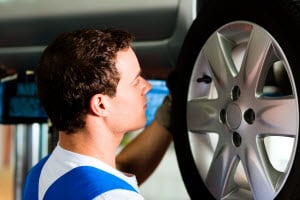 Tire services are offered in multiple establishments. However, to make sure you get the proper care needed, it's best to schedule your tire services at Cavalier Ford at Chesapeake Square. Our highly trained technicians use the tools in our advanced service department to guarantee your car and tires are properly maintained and repaired.  
Without your properly maintained tires, your car is sure to suffer. To prevent costly repair bills and debilitating breakdowns, don't put off getting your tire service any longer. 
To schedule your tire service appointment at Cavalier Ford at Chesapeake Square, call 877-880-1467 or head over to our service department near Portsmouth and Suffolk at 4021 Portsmouth Boulevard in Chesapeake, VA today. 
Additional Information