At Cavalier Ford Chesapeake Square, we dedicate our time to providing you with top-notch customer care and attention-to-detail. To make sure that you're kept in touch with all the resources you need to choose your ideal Ford vehicle, we've created this library of convenient articles.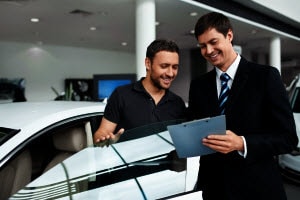 With these handy pages, you'll learn more about where to go for exceptional service and how our Ford dealership near me can help drivers of Portsmouth, Suffolk, and Chesapeake. That way, you'll always know that you're in good hands while you're working with our professionals.
Ford Dealer Portsmouth VA
Ford Dealer Suffolk VA
A Leading Ford Dealer
The main component of any successful shopping experience is an extensive inventory of options. And at our Ford dealership, we've stocked our showroom with a huge selection of sedans, trucks, SUVs, and much more, so that you'll quickly locate the best ride for your family.
Regardless if you're interested in the powerful Ford F-150, the sporty Ford Escape, or any of our other models, you'll effectively choose the automobile that's perfectly suited to your adventurous lifestyle.
In addition, we offer up a state-of-the-art service center and a squad of skilled mechanics. By utilizing genuine parts and advanced tools, our technicians will help you care for and maintain the health of your vehicle so that you course down the road with confidence.
Financing Your Ford
On top of that, our dealership includes a team of expert financers who'll work hard to supply you with the financing or leasing plan that suits your budgetary requirements.
From the moment you walk in, we'll strive to learn more about your preferences so that we can design a payment plan with you in mind.
Get started on your financing journey today by filling out our pre-approval application. After we receive your information, we'll reach out to you to discuss your options with you.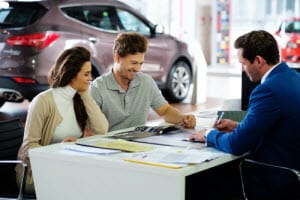 Otherwise, learn more about our showroom by selecting an article below. Simply scroll through this page and choose the location that's closest to your home. You'll immediately be presented with an overview of the city, an introduction of our departments, and a review of how our associates can assist you.
Our Ford Service Areas
Now that you're more familiar with the ins and outs of our comprehensive Ford dealership near me, it's time to understand more about our specific services and how they can help you.
Within these articles, you'll discover more details about our inventory, financing department, and service center, so that you'll arrive at our showroom knowing exactly what you need. But if you'd prefer to do some exploring on your own, feel free to navigate through our website and dropdown menus.
Once you've found what you're looking for, the staff at Cavalier Ford Chesapeake Square is happy to answer any questions from drivers of Portsmouth, Suffolk, Chesapeake, and beyond. Pick up the phone and give us a call or stop by our showroom today!